IniCanon IniNec
IniCanon IniNec
---
Description :
This utility enables you to change the color of impression, the font, etc but under DOS.
Under Windows, there exists beaucoups software which is provided with the printer. Under DOS it is necessary that the software which launches the impression can change the parameters of impression to change the color for example. With ' Canon' Initialization you can change all that very easily.
It is enough to launch 'initialization canon', to change the options then to come out. If no other program changes this configuration, during your next impression (touches 'Impr écran' for example) you will see the changes requested.
Screenshots :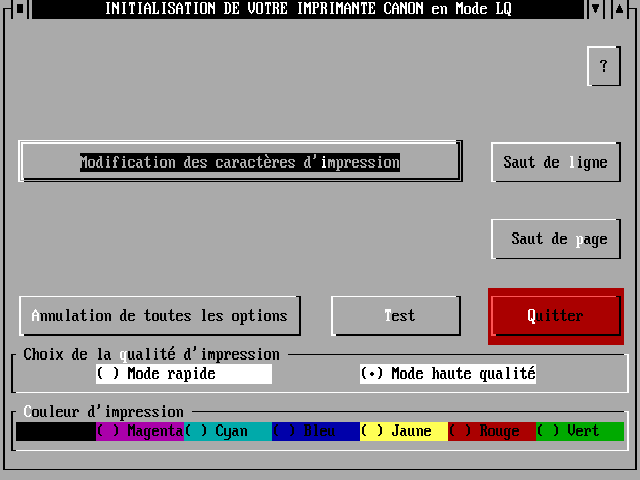 Installation :
It is enough for you to unzip the downloaded file.
Download :
Initialisation Canon
v1.10 (108 KB)
Initialisation NEC
v1.10 (108 KB)
---
---