WBC_Crypte
WBC_Crypte
---
Description
If you want to send sensitive text files, you have to encrypt them so they can't be visible by anyone else than the one you chosed.
WBC_Crypte uses an algorithm that crypt data by using a password. The receiver has to enter the same password as the one used to encrypt to read the data. You can use the program immediatly after the download, without any registration.
This program is a shareware, this means you have access to ALL functions of the full version for illimited time. Please read provided read-me file for further informations.
Screenshots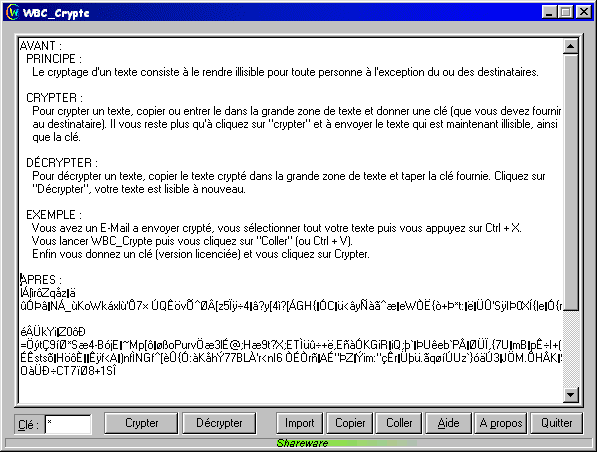 Download
WBC_Crypte
v1.33 (2003-03-15) (254 KB)
Installation
Download the program below, then run it to start the installation.
---
---